Wholesale Enquiries
UBfree Ltd is currently seeking Retail Store owners who wish to stock this unique product. UBfree offers a unique point of difference on your shelves. Our patent pending formula has a long shelf life, is robust and attractively packaged. All UBfree packaging carry GS1 approved barcodes.
If you would like to receive a UBfree catalogue and wholesale price list email us using the details on the right. You can also get in touch with our Wholesale Division here.
Exclusive retail outlet opportunites exist throughout the USA– please enquire.
Retail environments include:
» Health Stores
» Chemists and Pharmacies
» Liquor Outlets
» Wine Shops
» Online Health Stores
» Cellar Doors
» Supermarkets
Partner with UBfree
UBfree Limited are actively seeking strategic partnerships in the wider hospitality sector. If you think your product or service will benefit by partnering with us we want to hear from you.
UBfree offers a unique point of different in an aging consumer marketplace where your customers are more conscious about their health than ever before. UBfree gives your business the opportunity to offer your customers a healthy choice, and an added optional price point for your business. Ask us about the many co-branding opportunities available.
Partnership environments include:
» Licensed Restaurants
» Pubs and Clubs
» Wine Bars
» Vineyard Cellar Doors
» Liquor Wholesalers
» Events and Festivals

The UBfree logo, including the Drip & Glass logo is a Trademarked (™) device.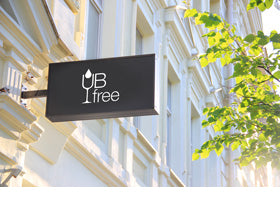 UBfree USA
3827 Carson St
St 505-25 PMB 2012
Carson City - NV 89701
USA
UBfree Hong Kong
78 Ham Tin
South Lantau
New Territories
Hong Kong
Customer Service and Wholesale
Email: hello@ubfreewine.com
Let's Get Social